YBCPlayer is a TV-and-movie streaming content for Yoshi's Island.
2008-2009 (prelaunch)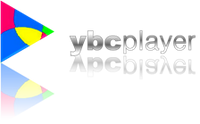 2009-2015

The service launched in March 1, 2009. Prelaunching in July 2008. The iOS version ws launched in 2009, Android in 2010, and Windows Phone and Blackberry in 2011, and the Kindle in 2012.
2015-present
Ad blocker interference detected!
Wikia is a free-to-use site that makes money from advertising. We have a modified experience for viewers using ad blockers

Wikia is not accessible if you've made further modifications. Remove the custom ad blocker rule(s) and the page will load as expected.