Western-Cyberslandian Telekom is a telecommunications company in West Cybersland with headquarters in Lithvinia. It is part of the Magyar Telekom Group, which is a fully consolidated subsidiary of international Deutsche Telekom Group. It offers a range of telecommunications and entertainment services, such as telephone services, a range of internet access services including broadband internet, entertainment IPTV products and operates the national telephone network.
Western-Cyberslandian Telecomunications
1976-1996
1996-2010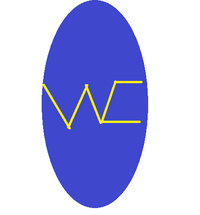 Western-Cyberslandian Telekom
2010-present

Ad blocker interference detected!
Wikia is a free-to-use site that makes money from advertising. We have a modified experience for viewers using ad blockers

Wikia is not accessible if you've made further modifications. Remove the custom ad blocker rule(s) and the page will load as expected.