Surodecia, officially the Republic of Surodecia (Spanish: República de Surodecia), is a sovereign country in the continent of South Atlansia. Surodecia is a parliamentary presidential republic and currently governed by the President of the Republic of Surodecia, Javier Cruz from the National Party since 2016 and it's a democratic nation since 1984 after the end of the military dictactorship that governed the country since 1967 by a former general officer Francisco Coronado. Its capital and largest city is Borvis, Frentia and its official language is Spanish.
1819-1822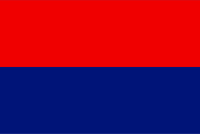 In 1819, Surodecia gained independence from Latinolia.
1822-1899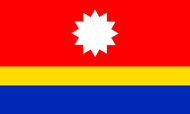 1899-present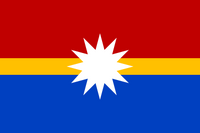 Red represents sunrise, yellow represents light or the equator and blue represents the sea and 12 corners of the star represents its 12 provinces. It has a 2:3 ratio between length and width.
See also