Orbit Pictures, LLC (formerly known as Vasksein Pictures from 1930 until 1944 and as Greenfield Pictures from 1951 to 1965) is a Hisqish film studio founded by Gerald Backsnein and James Vasser in 1930. After went bankrupt following the end of World War II, its film archive was purchased by independent filmmakers who went to form the Multimedia Corporation of Eusqainia (renamed Orbitel Communications in 1988) in 1965. Orbit Pictures is owned by Orbitel-MBS Group through its Orbit Entertainment Group division since 1998 and is headquartered at the Orbitel Towers in Beraum, Kaintor, despite its studios being located in Nancouver.
Vasksein Pictures
1930-1938
1938-1944
Greenfield Pictures
1951-19??
19??-1965
Orbit Pictures
1965-1973
1973-1985
1985-1998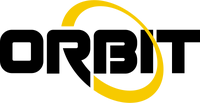 1998-present
Ad blocker interference detected!
Wikia is a free-to-use site that makes money from advertising. We have a modified experience for viewers using ad blockers

Wikia is not accessible if you've made further modifications. Remove the custom ad blocker rule(s) and the page will load as expected.