Nova Gasdrópia Sport Clube, commonly known as Nova Gasdrópia or by its acronym NGSC, is a South Matamanian sports club based in New Gasdrop. Founded on February 28, 1904 as Grupo Sport Nova Gasdrópia, Nova Gasdrópia is one of the Três Grandes (Big Three) football clubs in South Matamah. The team plays its home matches in the Estádio da Liberdade with a capacity of 120,000. The club's official anthem is "Ser Neogasdropista".
Grupo Sport Nova Gasdrópia
1904-1908
Sport Clube Nova Gasdrópia
1906-1908
Nova Gasdrópia Sport Clube
1908-1930
1930-1999
1999-present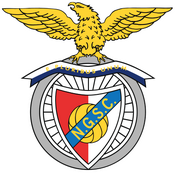 Ad blocker interference detected!
Wikia is a free-to-use site that makes money from advertising. We have a modified experience for viewers using ad blockers

Wikia is not accessible if you've made further modifications. Remove the custom ad blocker rule(s) and the page will load as expected.