1992-1998

In 1992, the Neurcasian Broadcasting Society launched NTV2.
In the first ident set, the NTV "N-curve" logo flips upward to "2" at every ident.
In January 1996, NTV2 began using the same "logo drawing" ident package as NTV. The differences were that the persons in the idents draw the numeral "2" instead of the NTV worm logo. And, at the end of each ident, the slogan on a black screen reads "it's your ntv2" (subtitles below were added in December 1996).
1998-2000
2000-2005
2005-2008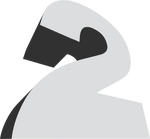 2008-2011
2011-2014
2014-present