Fox Kids in Tau is one of the last remaining Fox Kids channels in the world. It is owned by 21st Century Fox's Fox International Channels Tau. It also broadcasts to Cyberslands.
2000-present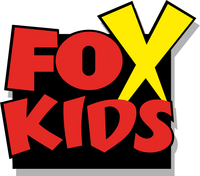 2013-present
Starting in 2013, Fox Kids's graphics changed, applying the logo in different colors such as red, green, purple and more. The graphics are similar to the Nine Network's 2012 ident package.
Ad blocker interference detected!
Wikia is a free-to-use site that makes money from advertising. We have a modified experience for viewers using ad blockers

Wikia is not accessible if you've made further modifications. Remove the custom ad blocker rule(s) and the page will load as expected.