Family Television is a company that owns 6 channels. They are FTV 1, FTV 2, FTV 3, FTV 4, FTV 5, and FTV Horror (2, 3 and 5 are styled in their numbers)
Gallery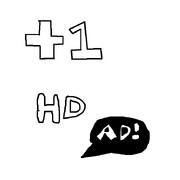 This is a small section dedicated to the logos.
Scare Factors
One: 0%. It's safe.
Two: 5%. In "Monsters" there are some tigers mixed with bushbabys that scream.
Three: 1% It has a little fear, but ok.
Four: 50%. The wildwife idents have quite creepy sounds, and some scary animals, so a bit ok.
Five: 0%. It's a kids channel, and never adds scaryness in their idents.
Horror: 100%. "Horror" So, why not? Monsters, Screamers, ahhh the good stuff!
Ad blocker interference detected!
Wikia is a free-to-use site that makes money from advertising. We have a modified experience for viewers using ad blockers

Wikia is not accessible if you've made further modifications. Remove the custom ad blocker rule(s) and the page will load as expected.