Chick-Fil-A is the South Matamanian branch of the fast food restaurant chain Chick-Fil-A. Operated and licensed by Chick-Fil-A, it is the third largest chicken-type fast food restaurant chain in South Matamah. Its main competitors are KFC and Popeyes.
Chick-Fil-A opened its first location in South Matamah in December 1995. Its 10th location opened in May 1996. It was (and still is) located inside a vacant household, rebuilt for more space.
1995-2012
2012-present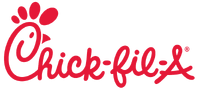 Ad blocker interference detected!
Wikia is a free-to-use site that makes money from advertising. We have a modified experience for viewers using ad blockers

Wikia is not accessible if you've made further modifications. Remove the custom ad blocker rule(s) and the page will load as expected.