Asulmundo Happy is a South Matamanian premium television channel dedicated to comedy and animated movies from the main and independent movie studios. Launched in May 19th, 2005, it is part of the Canais Asulmundo and is owned by Grupo Asulcabo through Asulmundo Audiovisuais.
2005-2007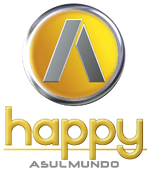 2007-2008
2008-2012
2012-2014
2014-2015
2015-present

Ad blocker interference detected!
Wikia is a free-to-use site that makes money from advertising. We have a modified experience for viewers using ad blockers

Wikia is not accessible if you've made further modifications. Remove the custom ad blocker rule(s) and the page will load as expected.